We got in touch with Lisa Reyes so she could help us find a home and she DID. I would highly recommend her she's very helpful and responsive. Lisa would quickly get us confirmations for showings and was very interested in helping us out. I don't think I could have found a better agent for my situation. We now have the perfect house that fits our needs thanks to her.
Lisa is a Family oriented individual, she is detailed and is a passionate agent when it comes to Real Estate. She is willing to go the extra mile to meet her clients needs whether you are Buying, Selling, Investing in Real Estate or needing to Lease a property.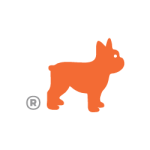 recommends
Lisa Reyes
Dad/Husband/Real Estate broker
Lisa is an energetic, detail-oriented agent who has a deep desire to help her clients! She has a rich background in a people-centered business that gives her the ability to build relationships, solve problems and communicate well with her clients. She has a deep understanding of real estate and is a great resource and benefit to her clients.